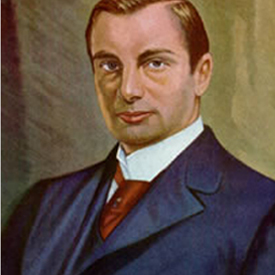 Dr. Waldemar Mordecai Haffkine, was born on 15th March, 1860 in Odessa, Russia. An illustrious disciple of Dr. Aleck Metchnikoff and Dr. Louis Pasteur, Dr. Haffkine arrived in Calcutta in 1892 with a mission to tackle the problem of a Cholera epidemic.
He arranged for clinical trials of his vaccine and successfully helped to combat the dreadful disease from spreading further. When plague broke out in 1896, he was invited to set up a Plague Research Laboratory in Mumbai.
The plague vaccine introduced by Dr. Haffkine proved to be so effective that it was said that he single-handily conquered the 'black death'.
Thus Haffkine has more than 100 years of history.
It was later renamed as Haffkine Institute in 1925.With a view to expand the production activities and to meet the growing demands for medicines & life saving drugs, the Haffkine Institute was bifurcated by Government of Maharashtra in 1975 and the production activities were entrusted to HAFFKINE BIO-PHARMACEUTICAL CORPORATION LTD., a fully owned Govt. of Maharashtra Company, registered under the Companies Act, 1956.