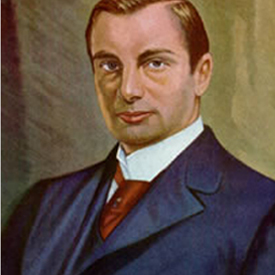 Haffkine Biopharmaceutical Corporation Ltd.
With a view to expand the production activities and to meet the growing demands for medicines & life saving drugs, the Haffkine Bio-Pharmaceutical Corporation Ltd., a fully owned Govt of Maharshtra Company registered under Companies Act,1956 is located at Parel, Mumbai.
Under the Articles of Association of the Company, the Governor of Maharashtra is vested with the power to appoint all the Directors on the Board of the Company.
Haffkine Ajintha Pharmaceuticals Ltd., a subsidiary of Haffkine Bio-Pharmaceutical Corporation Ltd., was established in 1977. The Corporation plays a pioneering role in the development and production of a wide range of Bacterial and Viral vaccines for diphtheria, tetanus, whooping cough, plague, poliomyelitis and rabies. The Corporation also formulates pharmaceutical products, disinfectants, ointments, injectables, syrups and mixtures.
The Antitoxin and Sera (ATS) department of HBPCL is located at Pimpri near Pune, and it is engaged in the manufacture of Antiserum against Tetanus, Diphtheria, Gas gangrene, Snake and Scorpion Venoms. The ATS department was established in 1940 at Mumbai for production of Anti Snake Venom Serum (ASVS) and subsequently shifted to Pimpri from 1952-53 onwards in a phased manner. The ATS dept operates on 75 acres of land and it is headed by Manager and assisted by different technical and nontechnical staff. The total staff strength at present is about 170. About 850 equines are also maintained to produce various antisera. The antisera are produced by HBPCL at most economical and affordable prices and are supplied mainly to various states and Central Government Institutions including defence.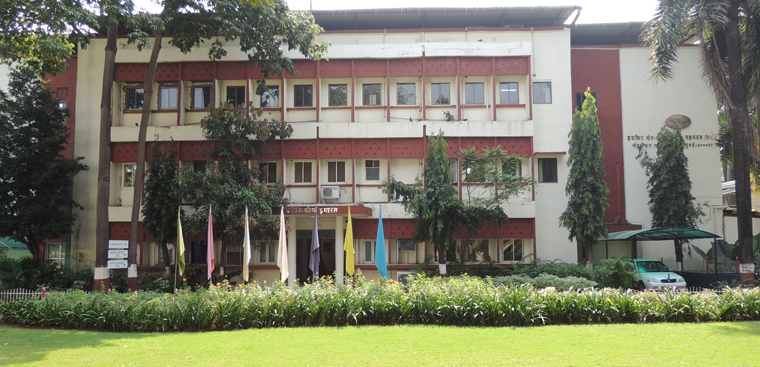 All the antisera are produced by hyperimmunising the equines by injecting gradually increasing doses of antigens (Venom/Toxin) over a period of 6 to 8 months. Once the equines attain a certain level of potency against the antigen, blood is collected in an anticoagulant solution from the equines every month and the blood is allowed to stand overnight. Next day the plasma is separated and the Red Blood Cells are reinfused into the body of equines (Plasmapheresis). The separated plasma that contains specific immunoglobulins is further processed by enzyme digestion and chemical separation to obtain purified equine immunoglobulins. The serum is tested for safety and potency on mice and then contenarised for distribution.
A Lyophilisation project confirming to WHO-GMP standards has been commissioned in the year 2002 and is being used for freeze drying of the antisera.
The equines (Horses/Mules/Ponies) are used for the production of hyper immune serum for over hundred years, and it is a natural animal to choose due to certain advantages such as ease in handling, tolerance to repeated high doses of antigens, its ability to yield high volumes of blood at periodic intervals to mention a few. For HBPCL, the major source of Horses & mules has been the Indian Army, whereas ponies are procured locally from open market. Presently there are 850 equines, however in the past ATS has maintained up to 800 equines.
HBPCL is the pioneer in the production of ASVS in India and has been producing it since 1940. Even the lyophilized ASVS has been introduced by HBPCL in the country since 1945. Earlier it used to be the largest manufacturer of ASVS in the country producing about 60 – 70% of the country's total production. ASVS produced by HBPCL has even been exported to neighboring countries through WHO and UNICEF. 
In 1997, HBPCL was successful in introducing Scorpion Venom Antiserum for the first time in India, which was specifically developed to fulfill longstanding demand from Konkan region. Currently HBPCL is the only manufacturer of the same in the Country.
From 1995 onwards, ATS dept is maintaining its own snake farm where three major poisonous snakes of India namely Cobra, Russell's Viper, Common Krait are maintained to obtain venoms required hyperimmunisation of equines as per requirement.This facility has been a boon to maintain the quality and potency of ASVS produced at ATS Pimpri.
ATS dept also manufactures Anti Rabies Serum (ARS). Though, ARS is not new to HBPCL, since it did produce it long back, the consideration of restarting of ARS production is as per national needs as observed by Health Authorities, Govt. of India.
All the products manufactured at Pimpri are sent to Mumbai for marketing.
Haffkine ajintha pharmaceuticals limited
Haffkine Ajintha Pharmaceuticals Ltd., a subsidiary of Haffkine Bio-Pharmaceutical Corporation Ltd., has its manufacturing plant with modern facilities, located at Jalgaon and is engaged in manufacturing of tablets, capsules, ointments, powders and applications etc., which are mainly supplied to Hospitals/ Institutions of Govt. of Maharashtra.
Mission
Service to mankind in health care sector
Goals
Manufacturing and supply of quality health care products at reasonable prices.
Objectives
Qualitative Manufacturing & timely supply of vaccine sera & other life saving drugs as per the needs of the society.
Continuous upgradation of technology & GMP
Developing & sustaining competitive edge
Maintaining high level of employees motivation & commitment
Managing the company's business & affairs in a self sustained manner.
Ensuring a reasonable return on investment while effectively discharging social responsibilities.